With the app, get the most of your experience!
Available on March 13 th | 2023.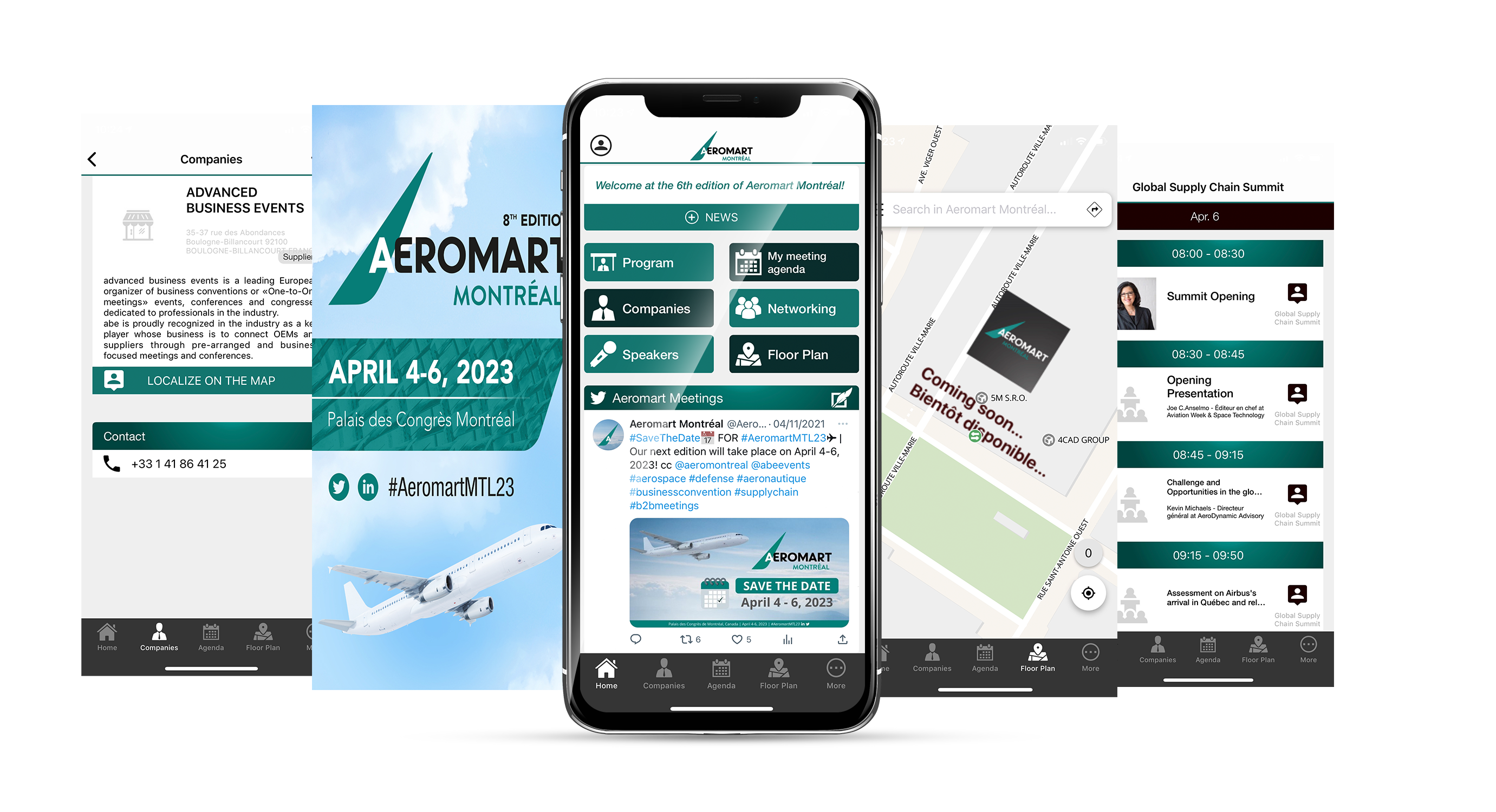 Participants will be able to:
Review their meeting agenda & add it to their phone calendar
Browse the participants list and check the companies' details, search by activities, end- applications, manufacturing processes, countries
Spot the exhibitors on the interactive map and trace itineraries to get from one place to another
Discover our conference program and create a personal agenda, learn more about the speakers
Save their favorite exhibitors, conferences, speakers to find them easily
Take notes and email their notes at any time
Access detailed and useful practical information on venue access, opening hours, accommodations, transportation, sanitary measures, etc.
Keep updated thanks to the last news
This app will be your comprehensive mobile guide!
…and don't miss any new business opportunities with the push notification!
Do you want to become the OFFICIAL SPONSOR?
This is the best way to increase your awareness @Aeromart!
As Mobile App Official Sponsor you gain VISIBILITY ON ALL AEROMART CHANNELS: official event website, catalogue, B2B meeting platform, e-mail sent to all participants to download the app, graphics at the venue etc.
Get in touch with us if you want to become the official sponsor!
From March 13 th | 2023, you can download the APP and connect to your personal profile in 4 steps: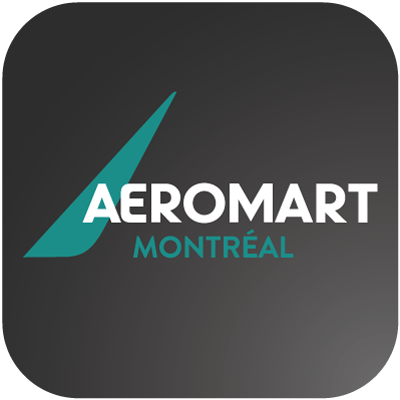 Download the AEROMART MONTREAL MOBILE APP
Available on IOS and Android from March 13 th | 2023!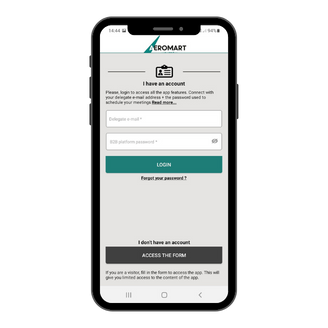 Fill in the delegate e-mail address that you used for your registration in your delegate profile.
Please, note that is not the general e-mail address used to connect to the B2B platform, but the delegate e-mail address.
Fill in the password used to access your company's presentation file on the B2B platform.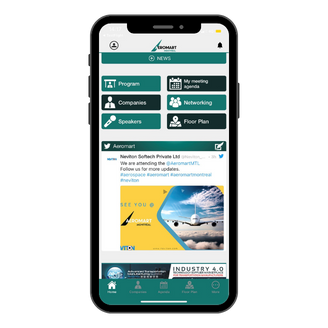 You are logged into your personal profile
If you have a problem logging in or any questions regarding the app, please contact us:
Mariana MIU
Cette adresse e-mail est protégée contre les robots spammeurs. Vous devez activer le JavaScript pour la visualiser.
+33 1 41 86 41 25