INDUSTRIAL SUPPORT IN 2021
SAVE THE DATE FOR AEROMART MONTRÉAL ON APRIL 4-6, 2023

!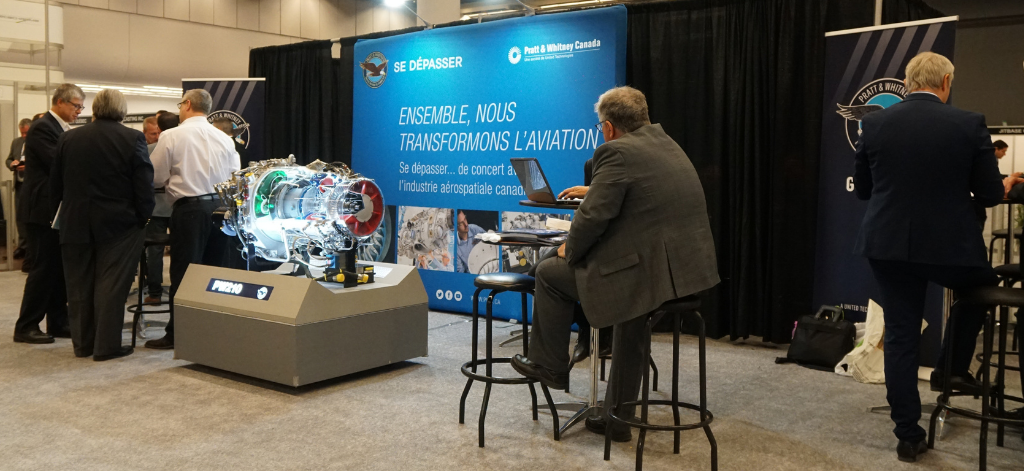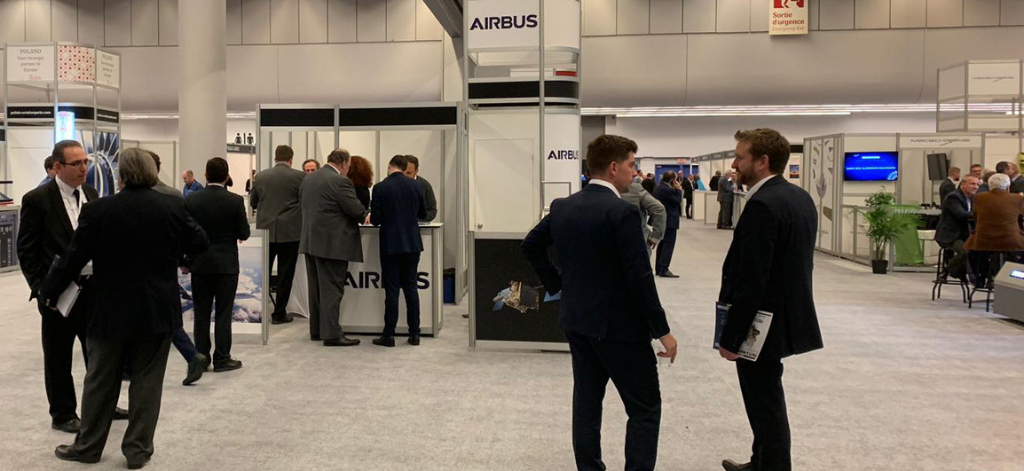 The concept, which has been developed and perfected in Toulouse, has since been exported to other key hubs in the global aerospace industry such as Seattle, Nagoya or in this case Montréal, the world's third largest centre of aviation.
In order to meet the demands and expectations of the sector, AEROMART is constantly evolving.

Unlike competitor events working in the aerospace sector, AEROMART aims to bring together the entire supply chain and all of its key players.
Manufacturers, equipment manufacturers and suppliers can come together through pre-arranged meetings.

Aeromart has proven itself to be a real prospecting tool, allowing its attendees to identify new partners, suppliers or potential customers.


AEROSPACE INDUSTRY IN MONTRÉAL, A KEY SECTOR
Greater Montréal is recognized globally as one of the world's most important aerospace centres.

Montréal is a world aerospace capital, along with Seattle and Toulouse.
98% of the sector's activities are concentrated within a 30-kilometre radius of Greater Montréal.
They generate 40,160 jobs, including 13,000 engineering and science specialists.
Québec's aerospace industry creates significant valued-added benefits for the economy. In Québec, we are fortunate to have one of the most successful supply chains in the world with nearly 200 companies and total sales of $15.5 billion.
Our industry exports about 80% of its production. We owe this high level of excellence and competitiveness to every company in our ecosystem, regardless of size.
Bombardier, Airbus, Bell Helicopter Textron, CAE, Pratt & Whitney, along with more than 200 other specialized companies make up a significant industrial cluster.
Source: AéroMontréal, retrieval date February 2021
WATCH FOR ATTENDEES LIST SCAMS!
An increasing number of our attendees receive fraudulent emails from third-party companies to buy/order attendees list of Aeromart.
In accordance with the GDPR, the contact details of our participants are never communicated.
These companies claiming to be in possession of this information are not, they are just trying to scam you. We therefore strongly recommend that you do not respond to this type of email.
If you have any doubt, please contact our team before responding to any correspondence.
This email address is being protected from spambots. You need JavaScript enabled to view it.
Keep me informed about the latest news #AeromartMTL